How to export a WhatsApp group and its participants to Google Sheets
Learn how to export all of the members of a WhatsApp group to Google Sheets or Excel.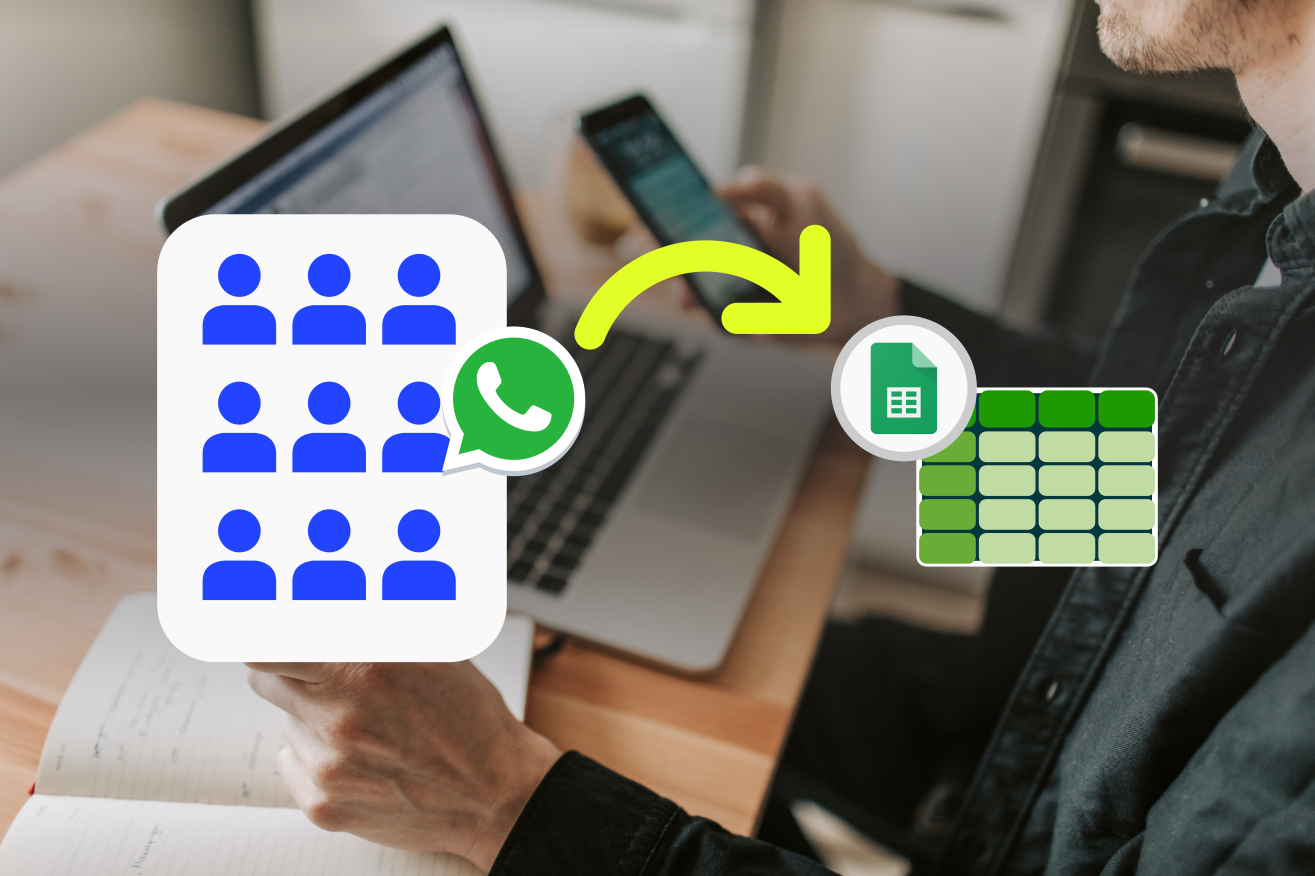 This is the continuation of a previous tutorial about exporting WhatsApp groups to Google Sheets using Zapier.
In this edition, we will be not only exporting the groups but also their participants so that we can keep a record of every single person that is or was part of a WhatsApp group.
Requirements
A Zapier account.
A 2Chat account with your WhatsApp number connected to it.
💡
If you don't have a Zapier account, you can use
our API
as well.
Working the Zap
We configure the zap to trigger every day at 9 am, but you can choose any other frequency or even change this main trigger entirely.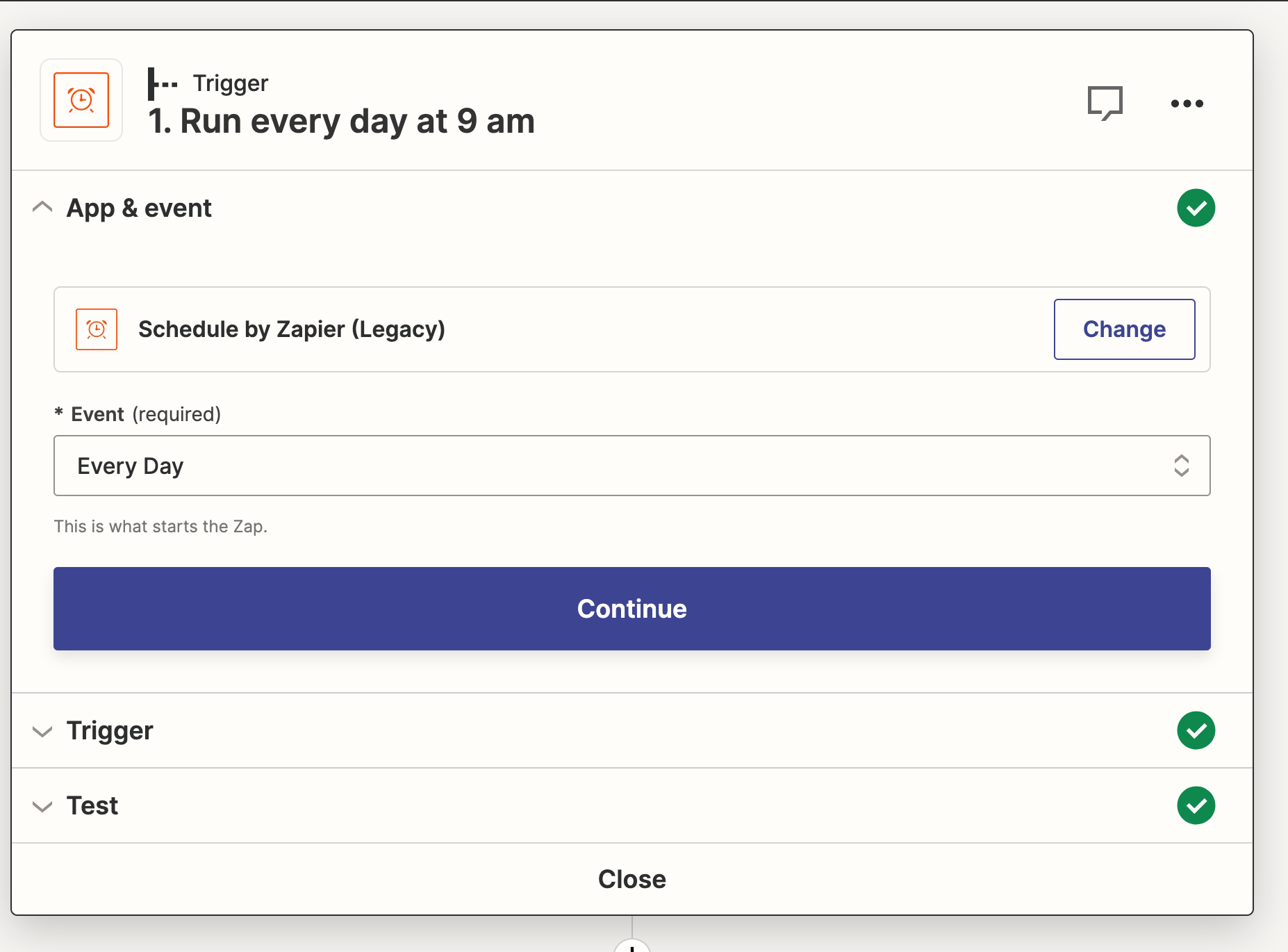 We now need to select the WhatsApp group we would like to export. If you would like to export all of your groups, you would have to repeat this tutorial for each of the groups.
Finally, we loop through each participant and insert or update their corresponding rows in Google Sheets.
The group participants synchronized to Google Sheets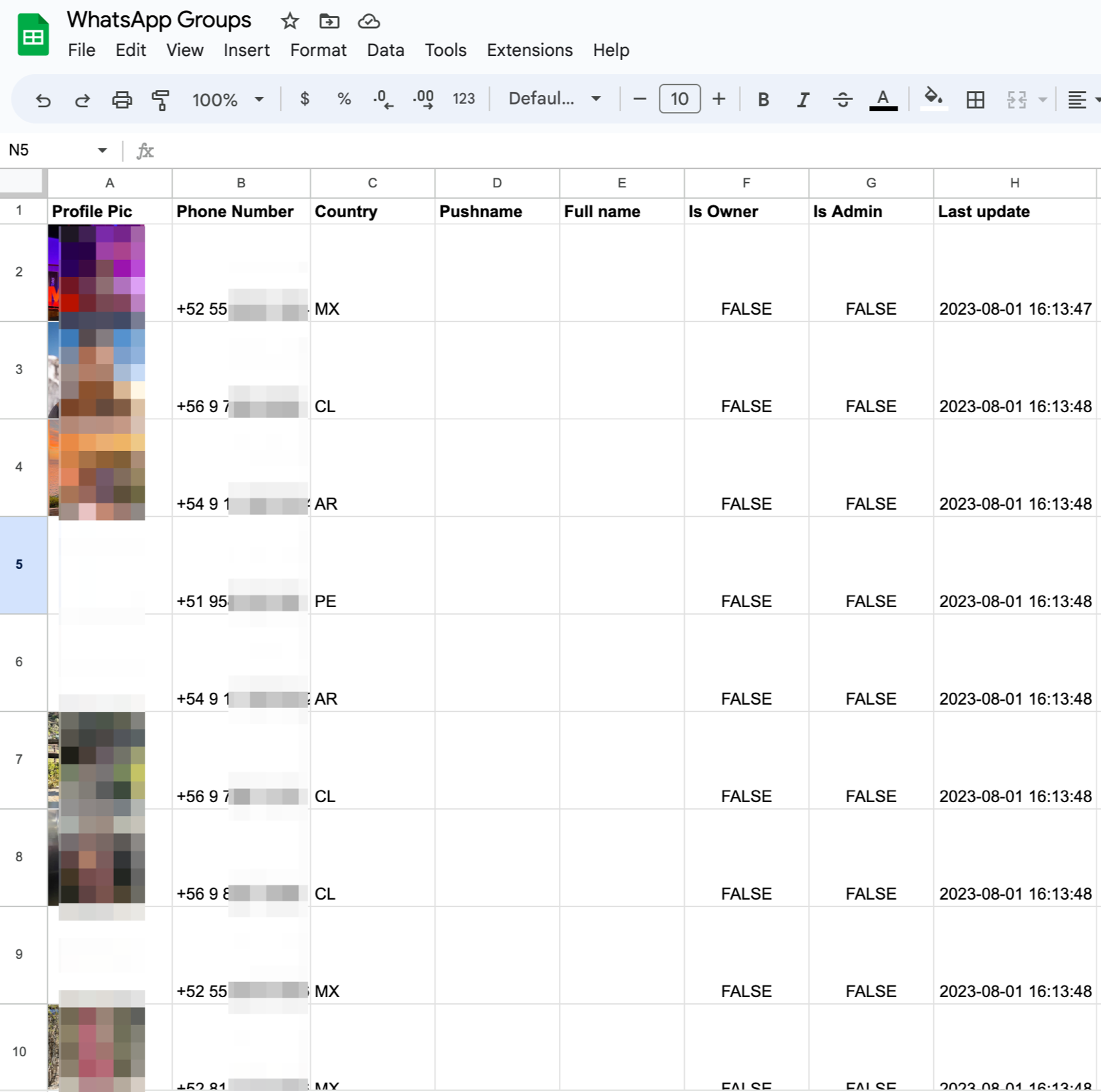 💡
You can get a copy of this template
here
.