Boost Your Business with WhatsApp Automation
Learn how WhatsApp automation is a great resource to improve your sales and customer support processes and avoid losing customers.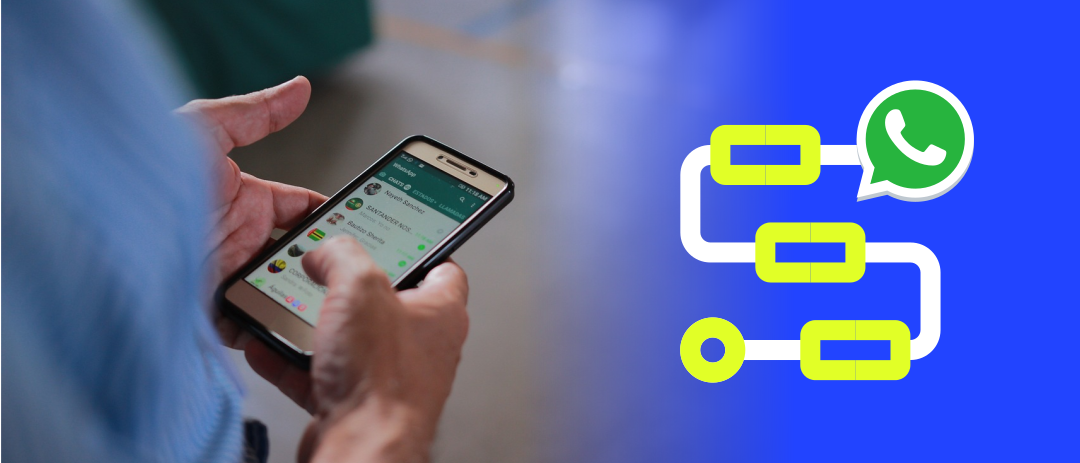 If you're running a business in today's digital world, there's a good chance you've heard about the magic of automation. WhatsApp, with its global reach and immense popularity, has become a primary communication channel for businesses. But handling a huge volume of messages manually? That's an almost impossible task. Automation will become the better alternative to improve your sales and customer support processes and avoid losing customers.
So, how does WhatsApp automation actually improve your business processes?
Improves response time. Automation ensures that every incoming message gets an immediate response, even outside of business hours. Imagine a customer reaching out to you in the middle of the night. With automation, you can set up an instant reply, assuring the customer that their query has been received and will be addressed promptly.
Streamlines customer support. With an automation tool, routine inquiries can be handled efficiently, leaving your customer support team free to tackle more complex issues. The result? Increased productivity and happier customers.
Enhances your marketing efforts. You can schedule messages for product launches or special promotions, ensuring they reach your customers at the optimal time. Plus, you can segment your audience and tailor your messaging to specific groups, leading to more personalized and effective marketing.
Now, you might be thinking, "This sounds great! But how do I start automating WhatsApp?" The answer lies in a few awesome tools in 2Chat built specifically for this purpose. Let's take a quick look at some of them.
Chatbot: Use 2Chat flow builder to create an automation to generate a quick an effective response to customers using text menus, conditional flows, send images and much more.
WhatsApp campaigns: Use 2Chat to send bulk messages to several customers easily. With 2Chat you can even schedule to send messages in working hours.
2Chat API for WhatsApp: 2Chat platform has an API you can use to send and receive messages, set up automated replies, and more.
Remember, the key to successful automation lies in understanding your customer's needs and designing your automated interactions accordingly. So take the time to get to know your customers, choose the right tool, and start your automation journey.
In a nutshell, WhatsApp automation is like hiring a super-efficient employee who works 24/7, never complains, and can handle multiple tasks at once. So why wait? Embrace automation and watch your business soar to new heights!